Wednesday, October 24, 2007
Beta released!
This is a sorely belated announcement, all told, but let's not let that stop us from celebrating. As of August 11, a
beta version
of MPiD has been released! As you can probably infer from the use of the term "beta," this isn't exactly final-release-quality material, so play at your own risk and be aware that the final version will be considerably more awesome when it does come out. That's all for now! ;)
Sunday, April 16, 2006
Easter Reprise
Happy Easter everyone! Today's update was meant to be special and so the MPiD team is showing you more than it normally does!
That's it for today, be on the look out for future updates and have a happy Easter!
Tuesday, March 21, 2006
More Screenshots Than You Can Wrestle a Croc With
Today PiD fans you will get some nice eye candy. The first four screenshots are of one of every PiD fans favorite levels, Need A Light?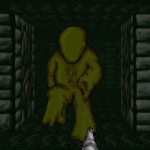 An Ooze!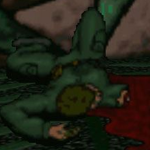 Our dear friend, Ed. (Note how low my life is)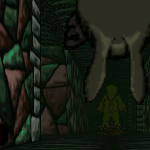 The great thing about the Marathon engine is that when you die you actually get to see what it's like being a dead person in PiD, feel sorry for them now don't you.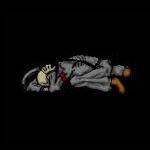 And finally, a little screen of Talking With The Dead (more on this fun feature later).
Also, the first and only piece of MPiD fan fiction (by James J Cousar) is now up on the site!
Tuesday, March 14, 2006
Gentlemen, BEHOLD!
Also, 3 screenshots of the level I'm currently working on. I'm sure most of you can tell what level it is! Note that the green fog is actually darker in the actual game.
We have a lot of news to post that we haven't talked about—so keep your eyes on this page!
Monday, March 13th, 2006
Greetings.
You're asking yourself: Is this a pop-up ad, or just a dead link? What's going on? Who is this guy? Why has the website been updated?
You shouldn't ask yourself such worthless questions. Aim higher. Try this: When will MPiD be finished? When will this guy shut up and give me useful information? And why in the name of Alexander Seropian is he imitating Durandal?
(Answers: When it's done. When I feel like it. 'Cause I got a machete and you only got your
trusty survival knife
.)
By the way, if any of the links around here aren't working, it's because the lightning shorted out my FTP connection.
Sunday, June 12th, 2005
Update
A note to Windows users who try to play the MPiD Demo. For the demo to work you must remove the mpid.mml file from the scripts folder and you must remove the Images file. Something seems to be wrong with the Images file, don't worry there is nothing different about it from any old Marathon Infinity Images file. Just use an Infinity Images file instead and the demo will work. This all said I think it should be obvious that the MPiD demo runs on Windows, using Aleph One of course.
There has been quite a bit going on with the full MPiD release as of late. I have been recreating the first couple of levels from Pathways with quite a bit of success. I have create new Save Rune Wall graphics (yes, save runes are now on the walls) and they work very well. Scenery is virtually done for the upper levels and I think the upper levels will be completed soon. I have also been working on incorporating some things like the Hound, the Armageddon Beast and Marathon Zero into some secret levels. However, at the moment the incorporation of those long lost monsters and so on has been very slow. Hopefully something will come of it.
Also, there will be a fan fiction section up soon on the site. I received a hilarious story about the MPID demo and will get it up on the website as soon as I work out some issues I'm having with some pictures that were added to the story.
Saturday, April 9th, 2005
Quick Note on the Demo
Just a quick note guys, for the first few hours that the demo was available there was a problem with it that caused the shapes and sounds file to not work. However that problem had been fixed and I apologize to anyone who downloaded it earlier and it did not work. It now is completely ready for download. Go now! Download it quick and go fight off those Headlesses!
Saturday, April 9th, 2005
MPiD Demo Released!
The MPiD Demo has been released! A special thanks to Claude Errera for helping me put it onto the web. The demo contains three single player levels, six old enemies, four weapons and a few corpses (which sadly you cannot talk to yet).
Go download it now!
Friday, March 25th, 2005
Happy Easter! Yes we are Alive!
Hello everyone and Happy Easter! Isn't it good to finally hear from me after about a year! The project is still alive and churning. I hope to have a demo released after some problems with the shapes file has been worked out. The music for MPiD is done, all that is needed is an icon for the music file and that will be complete. Also, we have a new team member who will be doing the images file for the project. Patrick White is the best man for the job and I'm sure he'll do it well. On another note Patrick has brought to my attention that possibility of bringing MPiD to Windows. I have read quite a few requests and received quite a few about having Pathways into Darkness for windows. As far as I know there is no such thing at the moment but when it's done I hope to port MPiD to windows.